Friends and Partners
RUSSIAN MARTIAL ARTS IN EUROPE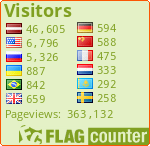 Training - RMA Combat, self-defense and security club! Riga, Latvia! Martial arts, fighting, survival!
We invite adults as well as girls and boys from 12 years to a group of unarmed combat and self defense.
Rules by which to fight in the street does not exist - so the practice should be based on that.
We pay a lot of time shock technique (it should be noted that the shock of the body is a whole body), and learn to beat in any position (standing, sitting, lying down, when we keep or hold the pain or suffocation).
Teach a mixed battle, then there is fighting, and to strike at the same time.
Learning to fall on any surface, the ability to fall correctly is difficult to overestimate - it is an invaluable skill that greatly reduces the likelihood of injury.
Practice fighting against multiple opponents to date have not been a surprise, but an ordinary event.
Learn to move correctly - to choose the correct position.
Doing battle in a confined space.
Use boxing gloves for sparring, and the usual wooden knives, as well as sticks and other items. We work with weapons and armed against the enemy. Learning to use any of the materials at hand as a weapon of defense!
Self-defense on the street has always been and will be actual!
Our main goal in training yourself not to cheat, that life is against us will not apply any actions (hitting, fighting ...) or objects (knife, stick ...)! Only in this way we will be ready in life for anything because it's already been and we are ready for this!

In training, we specifically include exercise as close to real situations. Teach a mixed battle, then there is fighting, and to strike at the same time. During the summer, must train in the countryside. The street has become a familiar environment for us. Settle in the streets - it is to have the knowledge, skills and behavior necessary to avoid an attack, defusing tensions, conflict and neutralize the armed and unarmed opponents.
In training, we acquire self-confidence, health, stamina, and can handle any situation.

Trainings: Monday, Wednesday, 18:30, Friday at 18:00, address Riga, Latvia, Laboratorijas 19, no problem with free parking!
We often are engaged on days off on the street, we go hiking, and give psychological classes.
Tel:
E-mail:
Any questions - please write or call!
There may be individual training, as agreed.
Believe in yourself and come! Only the beginning!
RMA Club - martial arts, self-defense, and security.
Hall - a place where we train physically and mentally, and must observe the following rules of conduct:
1. Always remember - safety first!
2. Try to be a training schedule. Try not to be late for class.
3. Cut the nails on the hands and feet, so as not to cause damage to other students during training.

4. Do not forget to warm up, even if the train alone.
5. During a workout, listen attentively and seriously give you tips and instructions.
6. Take care with the equipment during training.
7. When a coach or another student gives you advice, listen carefully and sincerely. Do not forget to show what you have heard and understood the council is yes.
8. Do not forget to thank the person who gives you advice.
9. If you have an injury report this and exercise caution and slow, do what you can without causing a great deal of trauma, not yet cured. Or just watch the workouts.
10. Follow the procedure - after us cleaner than to us!

Training for Self-defense and fighting in Riga, Latvia! Self-defense, martial arts, survival, the real street fight! Your safety - in your hands! Self-defense, martial arts and security School.
Тraining Russian Martial Arts Latvia, Тraining RMA in Europe, Russian Martial Arts Seminars, RMA Seminar, RMA Courses, Practice Martial Arts in Riga, Russian Martial Arts Europe, Russian martial arts Latvia, Russian Martial Arts Seminars, Russian Martial Arts Courses, Martial-Arts, Тraining Martial Arts Riga, Practice Martial Arts Latvia, Real Martial Arts, MartialArts, Martial Arts, Тraining, Martial, Arts, Riga, RMA, practice Martial Arts Latvia, Russian martial arts Seminars Europe, Real martial arts, self-defense, fighting, RMA Seminars, RMA Courses, Trainings RMA, Self-Defense, Real Fight, RMA Instructor Rob, Russian Martial Arts Europe, Russian martial arts Latvia, Russian Martial Arts Seminars, Russian Martial Arts Courses, Martial-Arts, Тraining Martial Arts Riga, Practice Martial Arts Latvia, Real Martial Arts, MartialArts, Martial Arts, Тraining, Martial, Arts, Riga, RMA, practice Martial Arts Latvia, Russian martial arts Seminars Europe, Real martial arts, self-defense, fighting, RMA Seminars, RMA Courses, Trainings RMA, Self-Defense, Real Fight, RMA Instructor Rob, RMA Instructor Rob, Russian Martial Arts in Europe, RMA Seminars, RMA Courses, Training RMA, Self-Defense, Real Fight, RMA, Russian Martial Arts Europe, Seminars, Courses, Trainings, Self-Defense, fighting. Training Russian martial arts in Europe, Инструктор Роб, Русский рукопашный бой в Европе, Российские Боевые искусства в Европе, Семинары, Курсы, Тренировки, Самооборона, РРБ, Единоборства, рукопашный бой, рукопашка, драка., RMA Instructor Rob, Russian Martial Arts in Europe, RMA Seminars, RMA Courses, Training RMA, Self-Defense, Real Fight, RMA, Russian Martial Arts Europe, Seminars, Courses, Trainings, Self-Defense, fighting. Training Russian martial arts in Europe, Инструктор Роб, Русский рукопашный бой в Европе, Российские Боевые искусства в Европе, Семинары, Курсы, Тренировки, Самооборона, РРБ, Единоборства, рукопашный бой, рукопашка, драка. Rob ©